These photos were taken by Sean Phipps & Katie Singleton at Windows on the Cumberland, April 6th, 2003
Something strange happened. Superhype took the stage for the first time in 2 and a half years. If that can happen, anything can!

Adam, Eric and Alex play "Home", an old favorite
---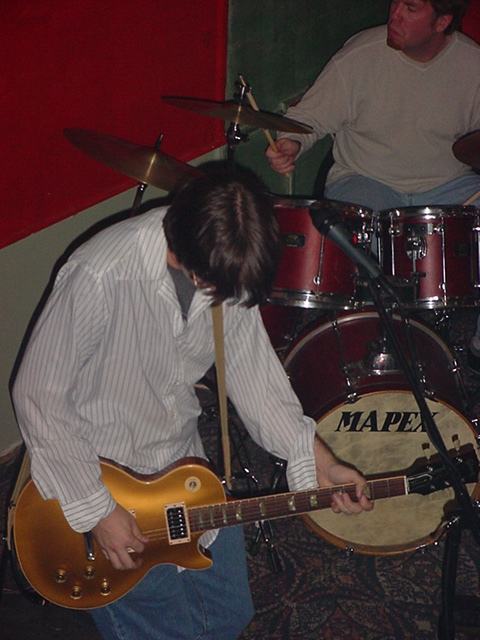 Adam and Eric pick up right where they left off. Only better.
---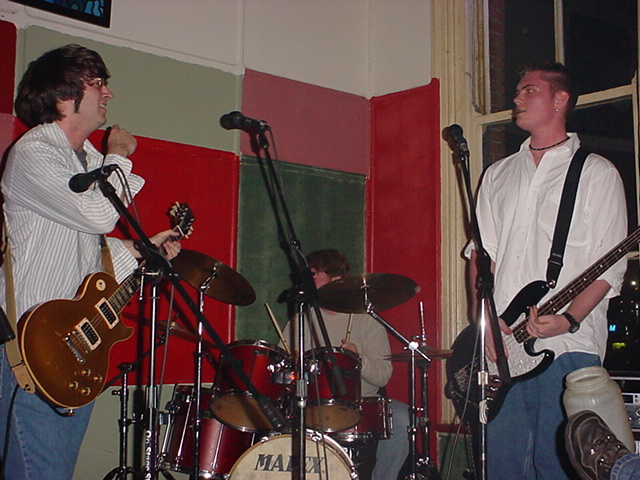 Adam and Eric welcome Sean Phipps to the stage for Howlin' Wolf's "Killing Floor", Jimi style.
---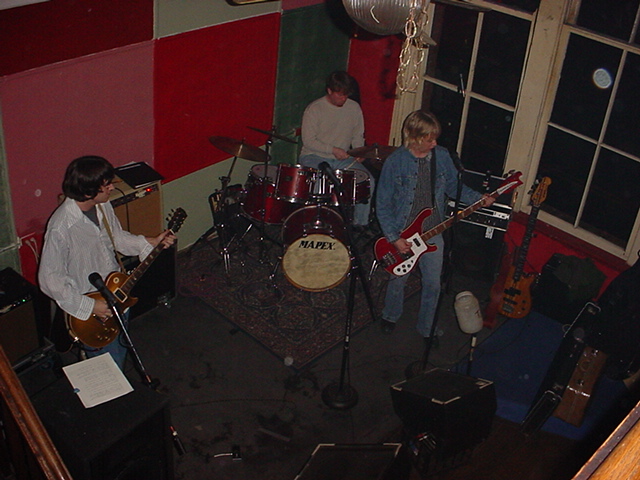 Adam and Eric welcome Jeremy Asbrock (guitarist of The Shazam/Pheromone) to the stage to play bass for an unrehearsed/unplanned cover of T.Rex's "20th Century Boy".
---

Another band that played were The 8th Grade, pictured here with Adam sitting in on their hilariously unlikely but awesome cover of AC/DC's "Dirty Deeds Done Dirt Cheap".
---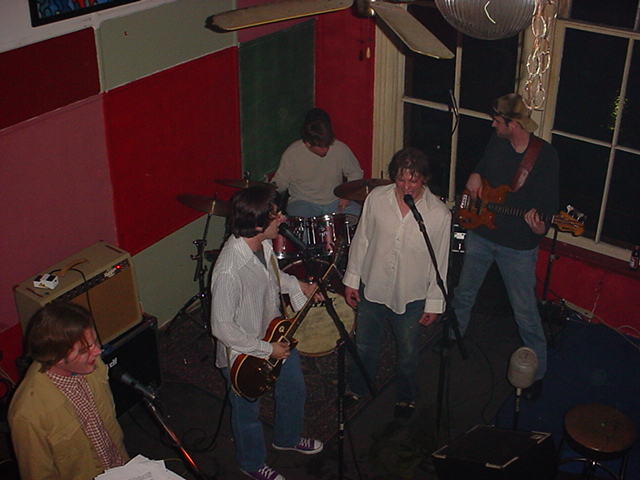 Superhype and some old friends took the stage one more time for the old standby Kinks classic.
left to right: Steve Short, Adam McIntyre, Eric Stroud, Josh Bennett, Alex Stevens
---