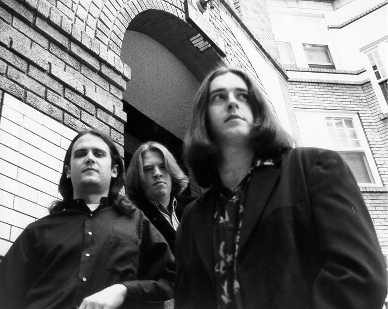 Superhype's journey began in Montgomery, Alabama in 1995 with two teenagers obsessed with old blues and the rock music of the 60's and 70's. Guitarist/singer Adam McIntyre and drummer Eric Stroud formed a three-piece band called Drivin South, named after a Jimi Hendrix tune and devoted to rocking up blues covers a la` Cream & Jimi Hendrix. The band wowed audiences in their hometown for two years before drifting apart in 1998.
Adam and Eric, the matrix of the band, kept working together as Adam's songwriting blossomed. Emerging from months of home studio recording at the end of 1998 with a new Rock/Pop sound and a new style, they relocated to Nashville. Here, they found a new bass player-Alex Stevens and recorded some of the new tunes with producer Ryan Gill. These songs made up Superhype's first EP. This helped them achieve the clout they needed to break into Nashville's tightly guarded music scene. Since releasing the EP and playing more than 30 shows in their first 8 months, more mature songs began to emerge.
The new dynamic single, Too Far Gone (produced by Steve Short) is slated for a college radio/fanclub release in September. It also marks the beginning of yet another era for Superhype. The Brian Wilson-ish harmonies and polished pop song delivery are a far cry from the band's louder (and rawer) EP. Hearkening to such influences as The Kinks, XTC, Jellyfish and of course the Beatles, this crowd favorite will also be released on the internet as a downloadable mp3 on mp3.com and other popular sites.
To get in touch with Superhype, check out the website at http://superhype.tripod.com, the email address is superhype@hotmail.com, the booking number is (615)585-2326 and the address is:
Superhype
PO Box 158643
Nashville, TN 37215